---
Our lovely Roof Terrace offers a spectacular 360° panoramic view of the city of Cambridge. A sight glorious in any weather, but especially over this long, beautiful summer.  But at 7pm on Monday November 5th all eyes will be looking to the east.  To the grand fireworks display rising from Midsummer Common on Bonfire Night.
Bonfire Night
People have enjoyed fireworks for centuries.  It is even thought that gunpowder was originally invented in China long before it came to Europe.  But there it was used for fireworks and not for war.  Truth or myth, it is clear that everyone loves a good fireworks display.  And so across the world countless excuses have been created for letting them off in large numbers.  From international celebrations of the New Year to strictly national celebrations of gaining Independence.  Birthday parties and Balls.  Religious festivals and secular events.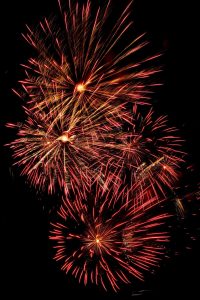 England, home to many quaint and peculiar traditions, is no different.  On November 5th great bonfires are lit across the country and fireworks pepper the sky in celebration.  It is an opportunity to drink mulled wine, and try to break your teeth on the local "delicacy" of treacle toffee.
Or at least it is today.  Modern Britain is a cosmopolitan, multicultural place where concepts such as political freedom and religious tolerance are largely accepted as the norm.  So it may come as a shock to some to learn the origins of Bonfire Night.  As a celebration of the foiling of a terrorist plot by men considered to be religious fanatics to blow up Parliament and assassinate the King.
These "religious fanatics" were…Catholics.  How times have changed!  These days it is generally considered impolite to publicly immolate effigies of religious figures.  So perhaps instead refocusing the celebration on fireworks, mulled wine and treacle toffee is best for everyone…
End of the Season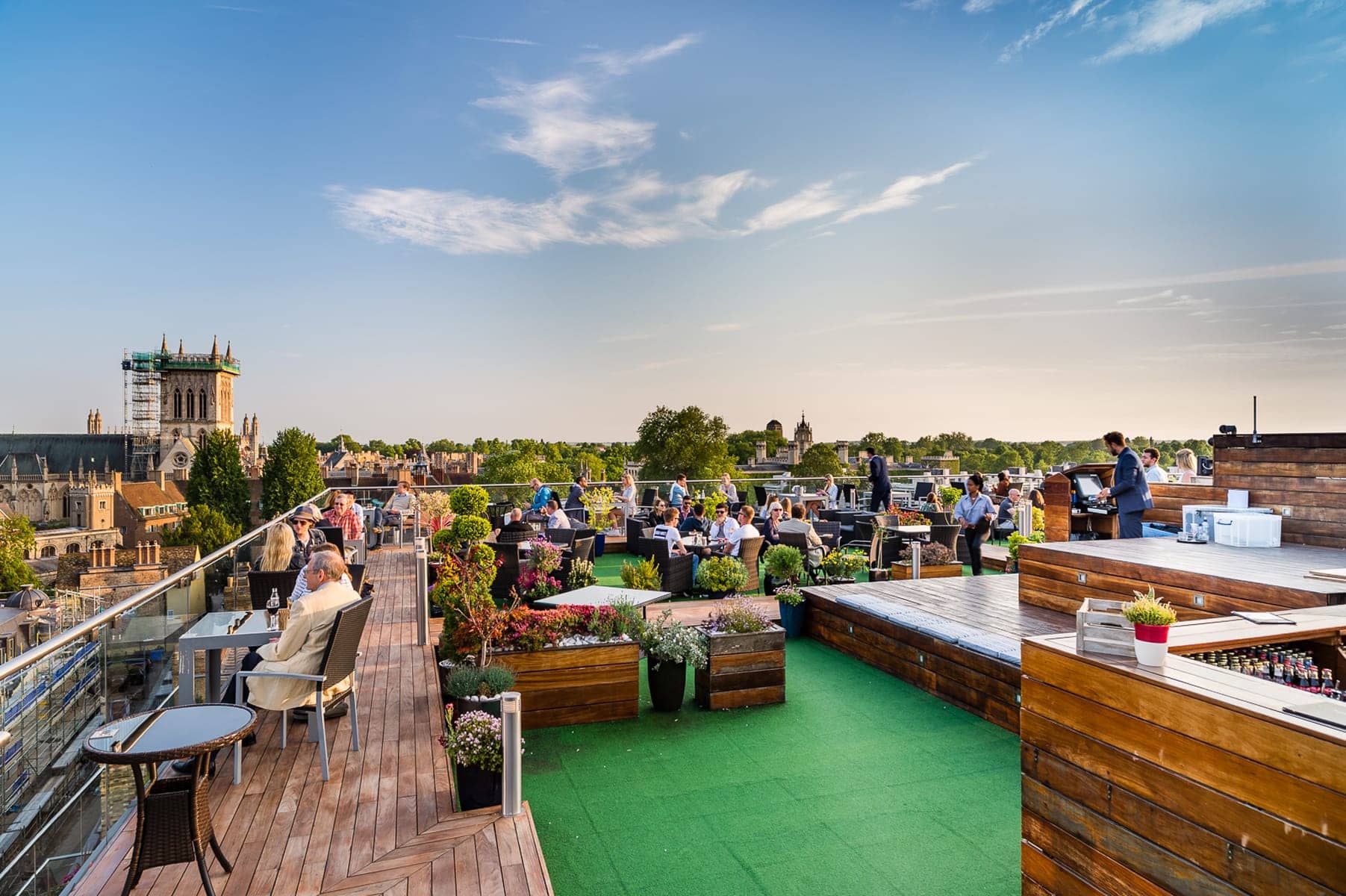 Bonfire Night also holds a special significance for us at the Varsity Hotel.  It marks the end of the season for our Roof Terrace.  The incredibly popular open air venue has enjoyed an exceptional year.  Largely due to the uncommonly good weather throughout this special summer.  But all summers end, even if this one has been doing its best to push to the end of the year.  And the winter months are too inhospitable to keep an outdoor venue like the Roof Terrace open.
But if all good things must come to an end, at least they can go out in style.  And with a bang.  Come join us in saying goodbye and thank you to the Roof Terrace over the weekend of the 3rd and 4th of November.  Culminating in the fireworks display over Midsummer Common at 7pm on Monday November 5th.
For non-residents of the Varsity Hotel, admission to the Roof Terrace on Monday 5th November will be £10 per person, including a complementary glass of mulled wine.  Tickets cannot be pre-booked, and will be sold on a first come first serve basis.  We hope you will join us to say goodbye and thank you to the Roof Terrace for the year.