---
With the heat of the summer fading it's time to face the inevitable.  Winter is Coming.  Or maybe it should be Christmas is Coming.  That's how it always seems to feel.  What was once a small, family driven affair is now a major holiday and shopping season which lasts for several weeks.  But aside from the big event itself there are plenty of smaller ones to look forward to.  These include Christmas work parties, for which both our Six Panoramic Restaurant and our River Bar Steakhouse provide excellent venues.  And it also includes the many unique and interesting Cambridge Christmas Markets.
The Christmas Market
The concept of the Christmas Market is originally German, and began in the Middle Ages.  Cities such as Augsburg, Dresden and Frankfurt became famous for their Christmas Markets, and the concept has spread greatly since then.
Originating in Christian nations and being linked to the religious holiday of Christmas, the markets always had a religious aspect to them.  Such as the presentation of a nativity scene.  However, as the concept has travelled and the world has become more secular, the importance of this religious aspect to a Christmas Market has dwindled.  Sometimes to insignificance.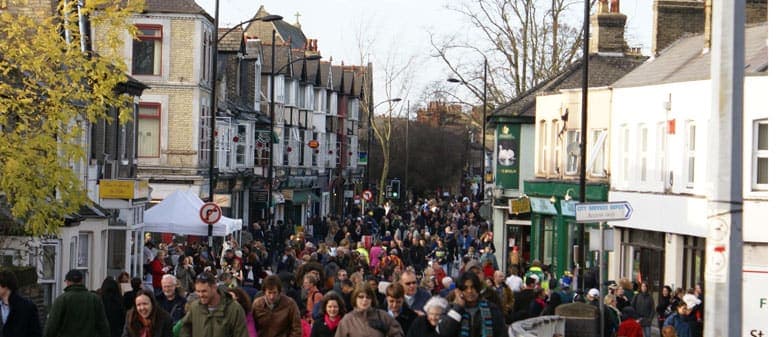 But while the religious aspect was universal, it was the local differences which separated Christmas Markets into unique festivals.  Local delicacies would be served appropriate to the region and time of year.  Like eggnog or mulled wine.  Hot candied almonds, gingerbread or bratwurst.
As the tradition has spread, each local community has put its own spin on things.  Including in Cambridge and its surrounding areas.
Cambridge Christmas Markets
The Mill Road Winter Fair, taking place on Mill Road on Saturday 1st December, is arguably the best Cambridge Christmas Market.  Mill Road is well known for its diverse array of independent shops catering to many different cultural and national groups.  Long before the founding of eBay or Amazon it was said that "you can find anything down Mill Road".  It remains true to this day.  Mill Road is the beating heart of multicultural Cambridge.  During the Winter Fair these shops spill out onto the road to offer cultural treats and live music from across the world which should not be missed.  Plus the sheer novelty of being able to freely walk down a road for which even cycling is considered an extreme sport.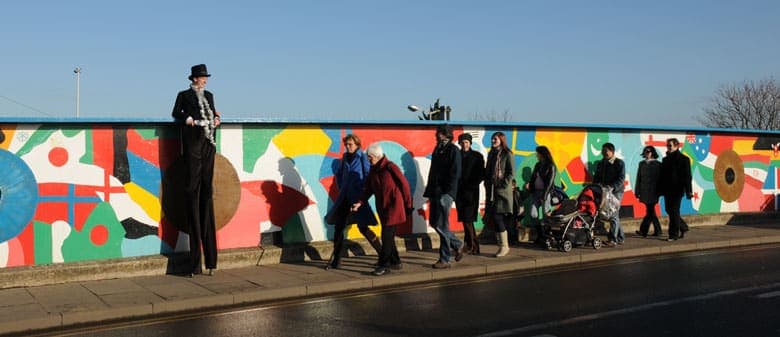 Not quite a Christmas Market but still a great deal of fun is The North Pole Festival.  The centrepiece of this festival which runs from November 17th to January 6th is a pop-up ice rink located on Parker's Piece.  Plus there are other rides and attractions, food and drink to be enjoyed.