---
Cambridge is internationally renowned for many things.  The quality of the university.  The large number of tech and biotech firms based nearby, giving the area the nickname Silicon Fen.  And the frankly ludicrous proportion of the population who have won a Nobel Prize.  But at the Varsity Hotel we also like to celebrate some of the lesser known accomplishments of the city and its people.
City of Diversity
Cambridge is a truly international city.  Open and tolerant.  Walk down its streets and you'll see people of every race, religion and nationality.  In a casual stroll across town you'll hear a couple dozen languages spoken.  And you're as likely to encounter a Buddhist monk as you are a pair of Mormon missionaries.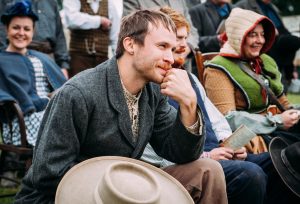 In the 21st century this is not abnormal.  There are many cities across the world where this is also true, from London to New York and Vancouver to Singapore.  But they typically count their populations in the millions.  Cambridge counts it in the tens of thousands.  This peculiar situation results in a city at once profoundly cosmopolitan yet surprisingly intimate.
This in turn effects the institutions, celebrations and events held in the city.  Often making them quite distinct from similar events held elsewhere.  Even quite special.  One such event coming up soon is the…
Cambridge Film Festival
There are many film festivals held each year across the world.  And while the Cambridge Film Festival doesn't have the cachet of Cannes, it also rejects the idea of the red carpet, and so avoids much attention from the paparazzi.  It is informal, laid back and intimate.  An opportunity for writers, actors, directors, film buffs and budding amateurs to cross paths at the bar, and share a friendly drink together.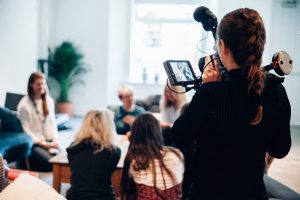 The 39th Cambridge Film Festival runs from October 17th-24th 2019, with film showings in multiple venues across the city.  Including some slightly unusual or outdoor venues such as the Grantchester Meadows or the Jesus Green Lido.
The program itself always tries to be a celebration of film.  Every year a balance is sought between: reviving and showcasing past classics, this year including The Wizard of Oz; introducing foreign language films less well known to native English speakers; and providing opportunities for up and coming talents.
For example, in 1996 a student made short film titled Larceny was selected for screening, and was favourably received.  The young director was a certain Christopher Nolan.  Things have gone quite well for him since…
Centrally located, the Varsity Hotel is an excellent base for the Cambridge Film Festival.  All venues are just a short walk or drive away.