---
The seasons in this country are typically full of character.  Even if sometimes that character is dour and curmudgeonly.  This year winter seems to be playing the role of an old shrew: just when we think it has settled down it will quite literally storm back in with a vengeance to remind everyone not to take its absence for granted.
Most of us respond to this chilling yet changeable assault on the senses by wrapping up warm and staying indoors where possible.  But some brave souls among us merely laugh in the face of such adversity and continue their outdoor pursuits as though nothing has changed.
On Sunday March 8th ten thousand such people will compete in the Saucony Cambridge Half Marathon, an annual event well appreciated by all of us at the Varsity Hotel.  Though we also sympathise with them.  As given how the winter has been acting, it would be just their luck that it snowed that day.
Myths of Marathon
As everyone knows the first ever marathon was run by a Greek hoplite named Pheidippides nearly two and a half thousand years ago.  Following the Greek victory over a superior Persian army at the battle of Marathon, Pheidippides ran back to Athens, a distance of just over 26 miles, to announce the victory.  And then promptly died from exhaustion.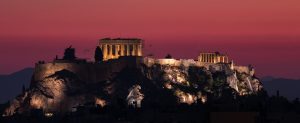 The problem here is that everyone is wrong.  And not just because the distance between Athens and Marathon is only 25 miles.  But because this modern legend is actually a dramatic amalgamation of two separate stories recorded by the historian Herodotus:
The first story is that Pheidippides ran not the 25 miles from Marathon to Athens following the battle, but instead the 140 miles from Athens to Sparta prior to the battle to request Spartan aid.  He is said to have arrived the day after he left (and lived), and the Spartan army then covered the same distance in only 3 days, arriving after the battle was fought.
The second story is that following the Athenian victory at Marathon the entire Athenian army quick marched the 25 miles back to Athens to head off a fleet of Persian ships looking to attack the city.  Their arrival scared them off and sealed the victory.  While history does not record the time this march took, it is still very impressive.  An entire army wins a battle against superior numbers and then marches 25 miles in their full combat gear all within a single day!  Talk about stamina…
Only Half a Marathon
The Saucony Cambridge Half Marathon promises to be a considerably more sedate affair.  No Persians, no need to run in armour, and the participants don't even have to fight half a battle.  Instead, the new course is a beautiful 13 mile run which will pass through the grounds of both King's and Jesus Colleges, as well as along the Backs and through the historic centre of Cambridge.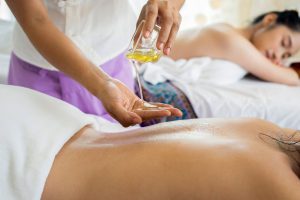 The start and end point is on Jesus Green in full view of our Six Gin Bar.  Which many runners sporting medals in previous years have decided was an excellent place to celebrate following the event.  Thus making the Varsity an ideal hotel for the Cambridge Half Marathon.
Many others instead decided that the appropriate follow up to running 13 miles through the heart of Cambridge was instead a relaxing massage.  Each to their own.  But in our Glassworks Spa & Gym we've got you covered there too.  Either for a more conventional massage of various types, or a more bespoke approach by one of our excellent Sports Physiotherapists.  By appointment only.