---
For such a small city Cambridge has had a huge impact on the world.  This influence has primarily been scientific, with legendary figures such as Sir Isaac Newton, Charles Darwin, and James Watson and Francis Crick based in the city for much of their careers.  But occasionally Cambridge produces institutions of a more cultural variety, such as the annual Chariots of Fire, which takes place on Sunday September 22nd.  We at the Varsity Hotel are happy to support such initiatives.
A Cultural Icon
At first, Chariots of Fire referred solely to the iconic 1981 film starring Ben Cross, Ian Charleston and Alice Krige.  This in turn was based on the true events of the 1924 Olympic Games in Paris.  It follows the careers of a number of British athletes competing in the games including 100m gold medallist Harold Abrahams and the 400m gold medallist Eric Liddell.  Several of these athletes were contemporary students of Cambridge University.  So in telling their story, some of the iconic architecture of Cambridge made it onto the big screen.  Most notably a scene of them attempting to run completely around one of the Cambridge College Courts before a clock completed its noon chimes.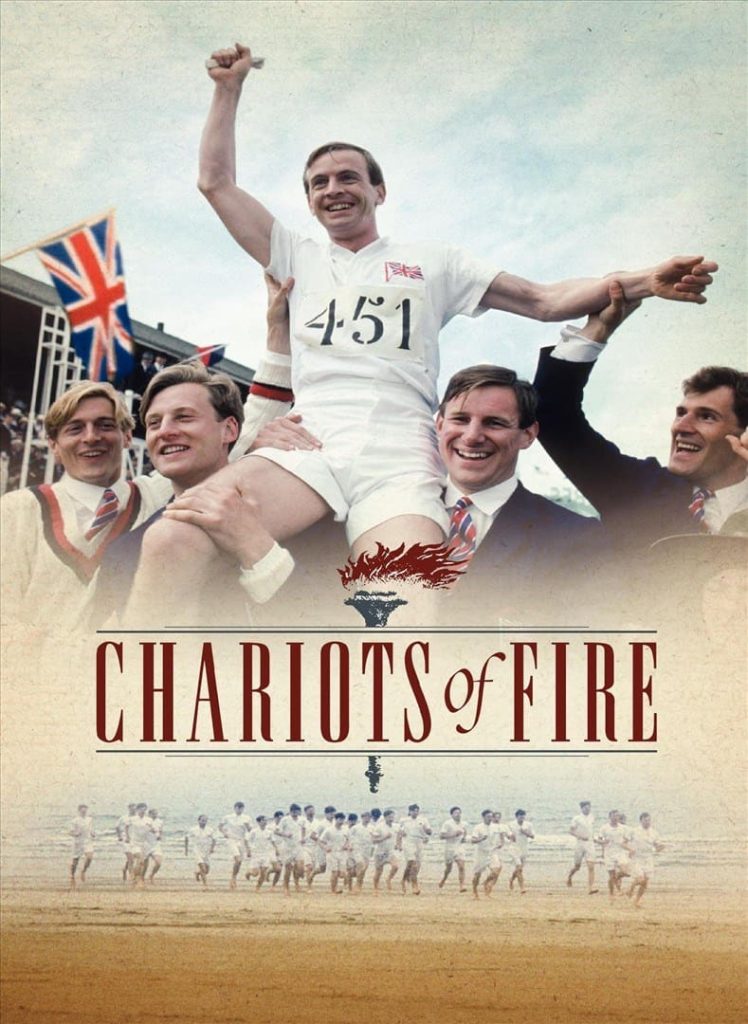 It is an excellent film, well worth watching in its own right.  But over time it has slowly seeped into the British psyche to become something deeper.  Profound.  Iconic.  Like The Great Escape it has come to represent something quintessentially British.  Gifted amateurs fighting to achieve their dreams.  A glorious defeat against impossible odds being somehow greater, more worthy and more memorable than any resounding victory.
Chariots of Fire
It is to recapture this idea of amateurs striving to achieve that the modern Chariots of Fire race was created.  The idea that victory isn't as important as simply playing the game.
This incarnation of Chariots of Fire began in 1992 and is a relay race run through the centre of Cambridge and through various College grounds.  Over 300 teams of 6 are expected to run the 1.7 mile course this year, with all proceeds going to charity.  Meaning that, unlike most races of any sport, winning isn't the point – instead it is taking part that matters.
This is an attitude well understood at our Glassworks Gym.  That personal fitness may be a challenge, but it is not a competition.  And that achieving personal goals is far more important than medals.  As such, our personal trainers are experts at crafting fitness regimes tailored to individual needs rather than any "one size fits all" approach.  And should you get a little carried away, our sports physios are highly experienced at resolving any issues that result from the overenthusiastic pursuit of fitness.
However, we also appreciate that for some people a little healthy competition is a good thing, and we typically field several teams in each year's Chariots of Fire.  So if you're looking to compete in races such as Chariots of Fire in the future, consider becoming a member of the Glassworks Gym and Spa.