---
Halloween is over and Winter is here.  And we all know what that means – the Christmas Season starts now.  And after the non-event that was last Christmas, we at the Varsity Hotel Cambridge look forward to welcoming you back this festive season.
Christmas Season
There was an age when Christmas was a time for a family to gather and feast.  Share presents and good company.  It was all an internal matter, happening within people's homes, snug against the cold.  A time of year to see cousins, grandparents or grandchildren you maybe didn't see very often if at all during the year.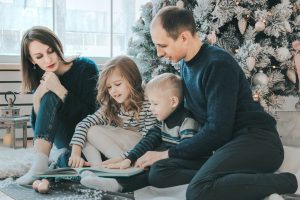 The core principles of these celebrations were family and food.  The precise details of what is eaten and when changing as much between households as between cultures.  And the religious roots of Christmas similarly being paid more or less attention to from family to family.
But this age of simple homely celebration seems long past now.  For Christmas is big business, and starts to roll as soon as Halloween is over.  The spooky decorations disappear from the shops to be replaced by Christmas ones.  And lights go up all across the high streets.  Many weeks before the day itself.
Christmas Parties
For Christmas is a time of celebration.  The day itself may be considered to be family time, but the rest of December is generally treated as fair game.  Every business, society or group you know will hold a Christmas party during December.  And the question is, where are they all going to go?
To us, of course!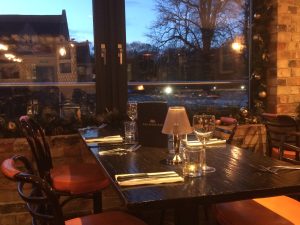 True, we can't accommodate all of Cambridge in our various venues.  At least not all at once.  But we typically host a lot of Christmas parties over the season.  And since for most people it has been two years since they last enjoyed a Christmas party, this year is going to be extra special.
We're ready.  Both our Six Panoramic Restaurant and our River Bar Steakhouse are available for parties large or small.  For each venue we have written a special Christmas Party Menu for your perusal.  These are easily scaled up or down, allowing us to accommodate parties of only a handful of people up to several dozen.  Plus the option to hire out either venue in its entirety is always there too.
Please contact our sales team for more details and to make arrangements.  We hope to see you soon.