---
We're into December now and we all know what that means.  We can look forward to three more months of chilly weather.  But more importantly, Christmas is coming.  And we at the Varsity Hotel Cambridge stand ready to help with your celebrations.
Christmas is Coming
Though we say that Christmas is coming, that's only half true.  Sure, Christmas Day and all that comes with it is only a couple of weeks away now.  Family gatherings to swap presents.  Great feasts of turkey and roast potatoes.  Hams studded with cloves.  Christmas puddings which have already spent many months maturing.  Along with outrageous cheeses which stink to high heaven and are loved by some, loathed by others.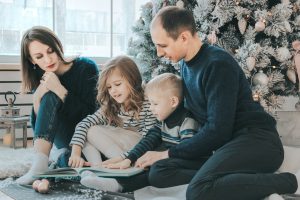 Some families even try to make it a challenge to see how many different and interesting meals can be made from a large turkey.  Starting with the main roast dinner itself, where the grand bird is accompanied by potatoes and vegetables, gravy and cranberry sauce.  Then an eat-up meal of cold cuts and crisps.  Then turkey pies or even stir-fries.  Before finally ending with a lunch of chef's revenge – the tasty broth made from the boiled bones.
Yet even with traditions such as those to look forward to, Christmas isn't really coming.  It's already here.  Every high street in the country is covered and packed with Christmas related offers.  Christmas trees and other decorations have long since gone up.  And we're well and truly into the time of Christmas parties.
Christmas Parties
That's right – Christmas parties.  Over the next couple of weeks every club, organisation and hobby group you know will put on a Christmas party.  As well as the sometimes dreaded work Christmas party, which can result in all sorts of shenanigans.  For many of us this time can be something of a marathon to endure, rather than a time of easy celebration.
And that's especially true this year.  Two years ago, there weren't really any Christmas parties.  Last year there were some but rather subdued.  In place of huge events for entire companies we instead saw smaller events for individual departments, offices or teams.  It will be interesting to see if that trend continues into the future.
But since we know that Christmas parties can be large or small, and arranging them can be particularly stressful, we at the Varsity Hotel do our best to make things easy for you.  That's why we make modular Christmas menus for our venues which can be easily scaled up or down depending upon your needs.
Perhaps you're looking for an intimate little party in our snug River Bar Steakhouse.  For your own little team of half a dozen or so.  No problem – we've got you covered.  Or perhaps it's a grander event you'd like, hiring out half of our Six Restaurant for a couple score of guests.  Likewise, easy enough to arrange.  We look forward to seeing you soon.