---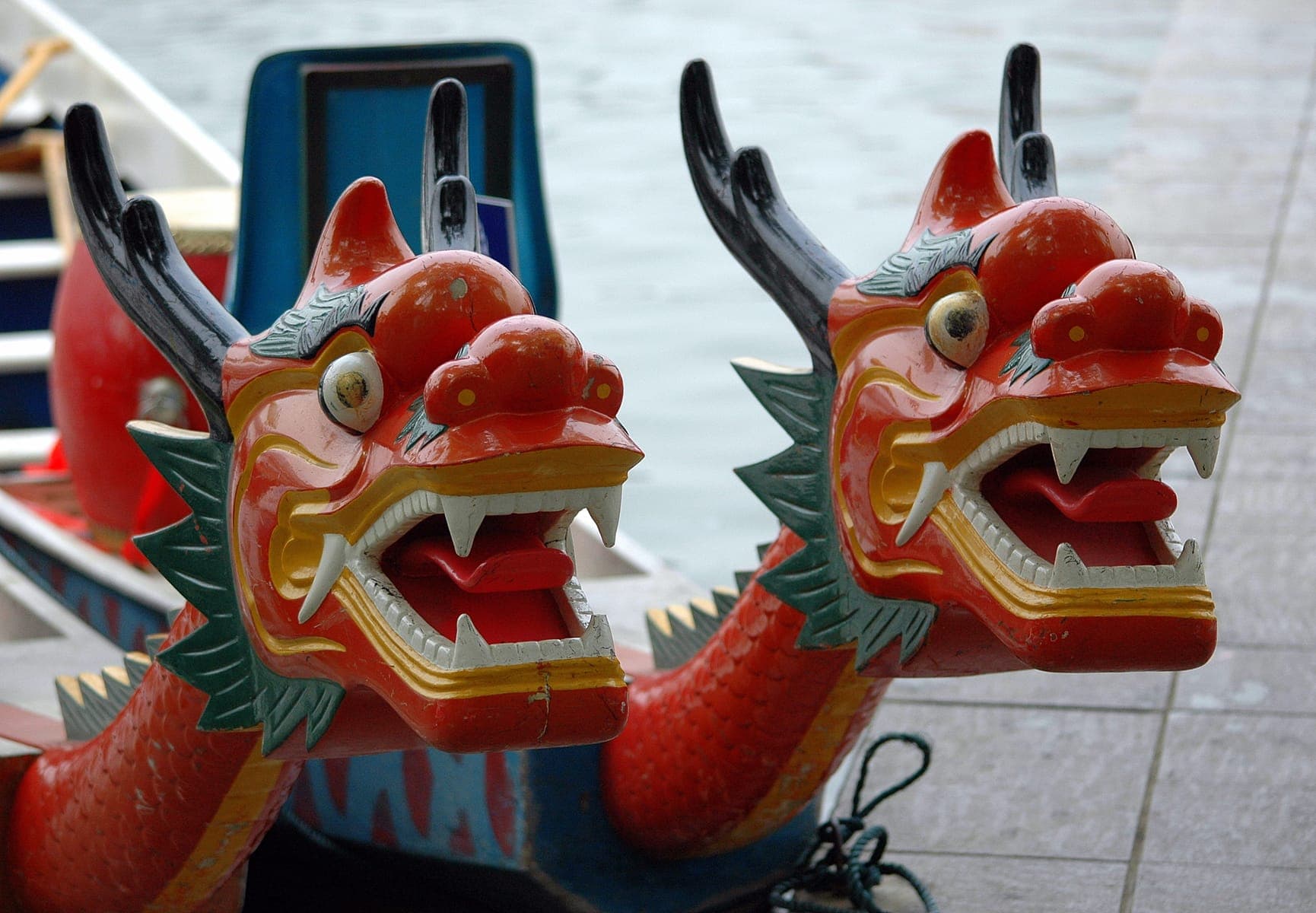 An ancient Chinese tradition is coming to our cultured city of Cambridge. The Dragon Boat Festival enters its 13th year and this year it's looking to be an absolutely incredible day out. The festival is being held on 9th September along the River Cam, Ditton Meadows, Fen Ditton and is becoming increasingly popular year on year. The fast paced nature of the race is something you definitely won't want to miss!
What's the Dragon Boat Festival All About?
The sport, which is incredibly ancient and deeply rooted in Chinese culture, has been prevalent for the last 2000 years. Traditionally, dragon boat racing originates from the southern Guangdong region of China and competitions would take place at various religious festivals such as the summer solstice. The sport has definitely grown over the last 40 years or so on a substantial scale. Boats can vary in size and there have been dragon boats recorded to accommodate crews as large as 80 people!
Celebrate with the Crew Which Raises the Most Money!
Cambridge's annual Dragon Boat Festival is organised by Gable Events in aid of Addenbrooke's Charitable Trust which runs a competition for the team that raises the most money.
The Varsity Hotel is also home to Six Panoramic Bar & Restaurant and also the most ideal location to drink, dine and afternoon tea in Cambridge's skyline after the race. This year, the afternoon tea at Six Cambridge is free for the crew which raises the most money for Addenbrooke's Charitable Trust – a charity that is close to our heart.
Dragon Boat Festival Cambridge
Crews entered into the Dragon Boat Festival this year will be made up of teams of 10, including a drummer leading the paddlers throughout the race. Spectators can certainly expect to be wowed by the activities!
Preparations to make for before and after the event:
Make sure you're weather ready; you won't want to get caught out by the unpredictable English weather
Bring plenty of enthusiasm and be ready to cheer yourself hoarse
If you're travelling and need to spend the night here, you might want to check yourself into a Cambridge hotel
Enjoy a Dragon Boat Martini
There's no place better to soak in a second round of the River Cam, whilst enjoying a drink from our rooftop bar.
In addition, this month's cocktail of the month is the Dragon Boat Martini! A gin based, emerald blend which goes down easy like the river comes and even includes it's own boat.
Cambridge Hotels
The Dragon Boat Festival has been known to attract adrenaline lovers from near and far, so it's important that spectators and racers alike have thought about accommodation.
The Varsity Hotel offers an end to your festival day with grandeur and luxury. Ensure that your after-race activities end in comfort and relaxation at our Cambridge Hotel. Book a room today or call 01223 30 60 30.