---
This summer has posed a unique challenge for many of us.  We're looking for something interesting, exciting and different to do while remaining socially distanced from the action.  It's a tough balance to achieve, but now and then something just perfect comes along.  Like the Duxford Air Show, July 24th/25th.  While you can't view the planes directly from the roof of the Varsity Hotel, RAF Duxford is only a 20 minute drive away.
RAF Duxford
At the beginning of the Second World War the aeroplane quickly proved to be the devastating weapon of war many had predicted.  The advances in range, performance and payload over the previous decades meant that British cities were now directly threatened by enemy planes.  A sharp contrast to WWI, where aircraft contested distant battlefields.
In order to defend the skies above Britain, dozens of new airfields and aerodromes were built and developed.  The greatest number being in the southeast of the country, closest to the continent.  RAF Duxford was one such aerodrome, located just outside of Cambridge.  During the Battle of Britain, Hurricanes and Spitfires based in Duxford shot down many enemy planes.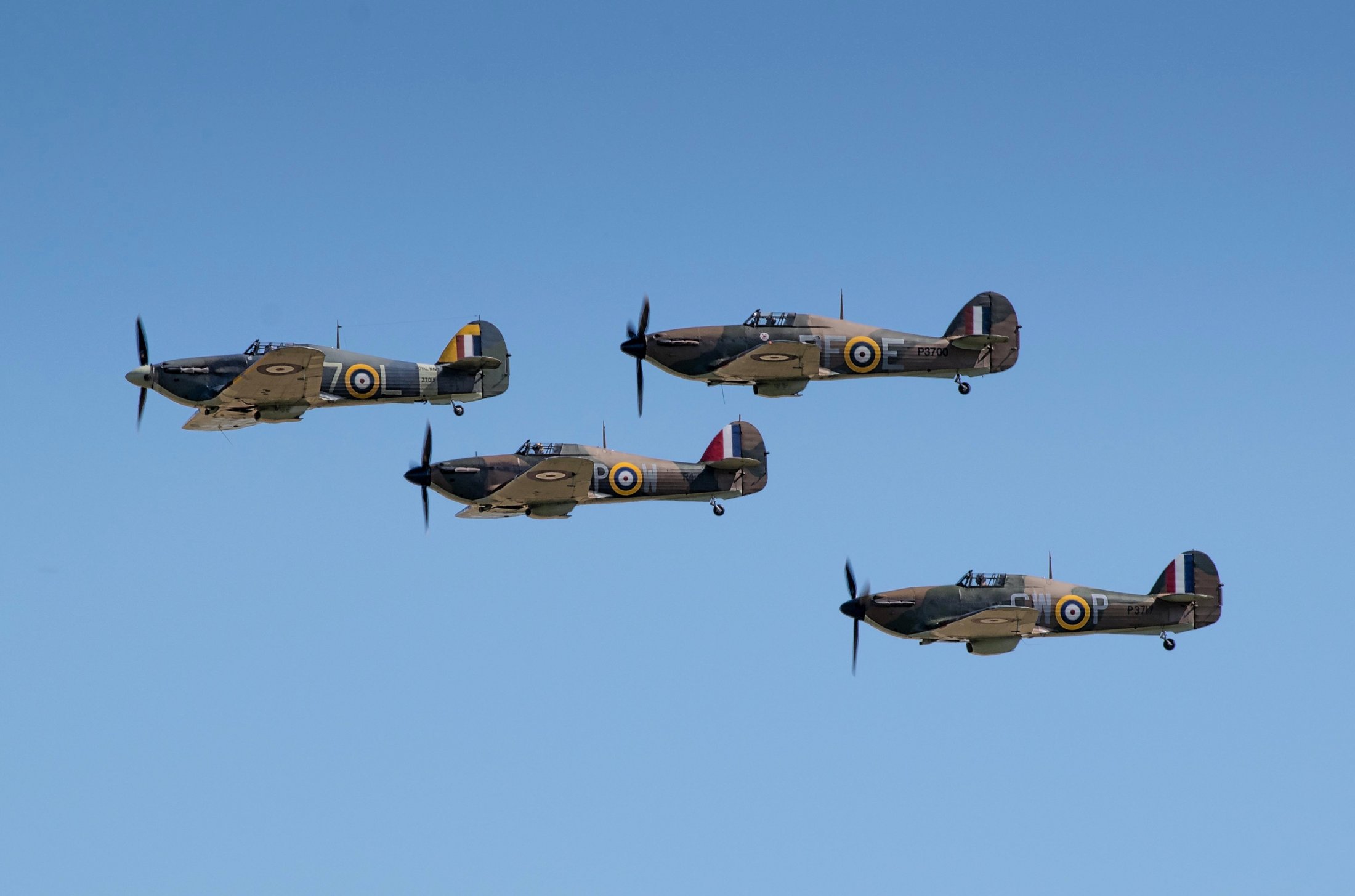 After the war all but the largest and most suitable of these airstrips were deemed surplus to requirements.  Some were transferred into private hands; some became civilian airports, like Stansted; and many were simply decommissioned.  But RAF Duxford was granted a new lease of life through its conversion into the air wing of the Imperial War Museum.
As a result, RAF Duxford is now the largest museum of aircraft in Europe, and one of the largest in the world.  In the old hangars where Hurricanes and Spitfires were housed is a museum of the Battle of Britain.  Other hangars hold hundreds of planes of all types, shapes and sizes.  Of particular interest is the American Air Museum, which holds dozens of US aircraft from WWII through the Cold War: from the Flying Fortress to the Blackbird and the Mustang to the Corsair.
Duxford Air Show
RAF Duxford is a truly fascinating museum at any time of the year.  But once in a while they like to put on a spectacular show.  As do we all, from time to time.  This year for the first time the Duxford Air Show is happening in July.  Any given day can include flybys from historical aircraft such as the Spitfire, Hurricane, Typhoon, Catalina and the Flying Fortress.  Although which are able to fly depends heavily on the weather conditions of the day in question.
There are also some truly outrageous displays of aerial process to astound you.  The synchronized flying of the Red Arrows, producing fireworks with their coloured contrails.  The Wingwalkers, performing death-defying feats of aerobatics.  And a parachute display from the RAF Falcons.
Whatever takes your fancy, RAF Duxford is only a 20 minute drive from the Varsity Hotel.  Making it an ideal base from which to experience the Duxford Air Show.