---
Spring has finally sprung, putting us on a collision course with a number of holidays, spring festivals and religious celebrations.  This week actually sees a rare confluence of Ramadan, Passover and Easter occurring simultaneously.  Meanwhile, here at the Varsity Hotel Cambridge we'll be celebrating by reopening our much loved Roof Terrace, from Friday April 7th.
Religious Tidings
As we all know, Easter is a Christian festival.  Specifically, the most important religious festival in the Christian liturgical year.  It celebrates the passion, crucifixion, and then resurrection of Jesus Christ.  The epic conclusion to the life of a Jewish prophet of a messianic tradition.  As such it concentrates most of the most important events and teachings of the Christian faith into a single holy week.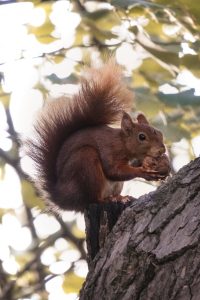 These days, Easter is often considered to be Easter Sunday itself.  A single day, just like many another festival.  But it's far more than that.  To start, Easter comes at the end of Lent – a 40 day period of fasting and religious contemplation which starts right after pancake day.
The holy week itself then kicks off with Palm Sunday, celebrating Jesus' triumphant entry into Jerusalem where he was greeted by crowds waving palm fronds.  Monday to Wednesday is replete with the actions of Jesus in Jerusalem.  Maundy Thursday commemorates the Last Supper, the final time Jesus and his disciples were together.  Then Good Friday commemorates Jesus death by crucifixion.  And finally Easter Sunday his resurrection.
Secular Concerns
But the truth is that very few people in the Western world know or care much about this symbolism anymore.  And most of them are above a certain age.  For adherence to the Christian faith has been waning across the west for centuries now.  So it is rare for your average "man on the street" to even know that Easter is the end of a week long event and not a standalone date.
Far more likely, when asked about the significance of Easter people would talk about things like Easter eggs.  The Easter bunny.  Or perhaps Colomba.  Especially if they have children.  Just like Christmas, the secular side of a religious celebration has come to far outstrip the religious component in terms of its cultural importance and impact.
The irony is that Easter and holy week was deliberately placed at this time of year to co-opt and overshadow pre-existing Pagan spring festivals which already existed across Europe.  To subsume the popular festivals into a Christian framework to help facilitate the spread of Christianity.  How ironic that in the modern era it seems that the reverse has happened instead.
Still, since we at the Varsity Hotel are most definitely a secular and not a religious institution, we'll be focusing on the modern cultural impact of Easter.  We hope you choose to join us for that.