---
It's that time of the year again, when the Easter Bunny leaves treats for everyone around the city.
If you're looking for ways to keep your little bunnies entertained this Easter weekend, then you can't beat an egg hunt for sugar-fuelled excitement, but it's not all just for the little ones this Easter.
From chocolate-centric sleuthing to literary-themed escapades, here are the Cambridgeshire egg hunts you should be hopping your way round this Easter.
Wicken Fen Nature Reserve
From the 30th of March, take the kids to Wicken Fen to follow a trail of clues to discover some of the creatures hidden in the beautiful nature reserve. If you can solve the puzzles you will be rewarded with an egg-citing prize.
It's £2.50 for the hunt and normal admission fees: adult £6.95, children (over five years) £3.40, family £17.30.
Wimpole Estate
Wimpole is home to all sorts of wonderful wildlife. See how many creatures you can find hiding in our gardens, complete their Easter word search and claim your chocolate prize.
When you've finished the egg hunt you can take a piece of coloured wool and tie it to their giant Wimpole rare breed sheep.
It's £2.50 for the hunt and normal admission fees: adult £7.30, children (over five years) £3.65, family £18.25.
Ickworth House
Eggsplore the secret hiding places of Ickworth house in search of the Cadbury's chocolate, while learning about the 4th Earl of Bristol, who also loved exploring.
It's £2.50 for the hunt and normal admission fees: adult £8.10, children (over five years) £4.05, family £20.25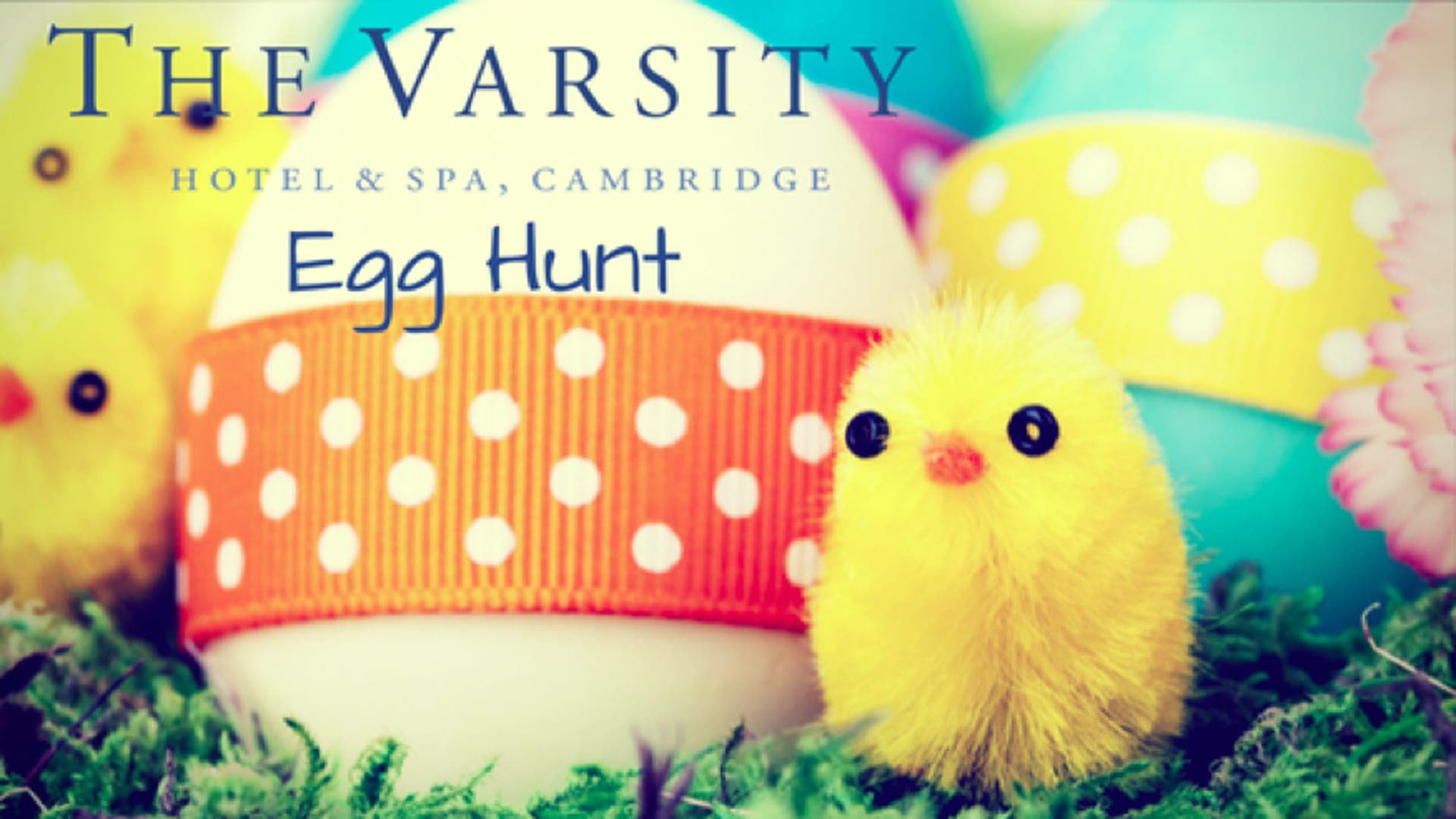 The Varsity Hotel & Spa
Finally, one for the adults. Why should the kids have all the fun this Easter?
To bring back the childhood excitement of the day, we have designed an Easter Egg hunt with a luxurious prize of a night in our top hotel suite for the winner. On Easter Sunday, April 1st, specially curated chocolate Easter eggs will be concealed in each of our 44 rooms with one special winning "golden egg" to be found.
The lucky guest who finds the elusive golden egg will be crowned champion and be able to redeem an overnight stay in the hotel's luxurious suite where they can enjoy stunning views of Cambridge from a private balcony, relax under a monsoon shower, and enjoy all the amenities of our Glassworks Gym and Spa.
To book your room call, 01223 30 60 30.