---
Autumn is a time of change in many respects.  But for Cambridge there is no greater change than the start of a new Academic year.  And given that last year was…muted at best, this promises to be a grand return to normal.  The chaotic, messy normal of Cambridge life that we at the Varsity Hotel are so familiar with.
Student Chaos
Many cities see hordes of students arriving at this time of year to little ill effect.  Some with greater numbers than Cambridge.  Especially London, with its multiple universities and colleges.  So how is it that the effect of their arrival on Cambridge is instead chaos?
There are several reasons, but first and foremost is scale.  You might not even notice 100K students arriving in London, next to the many millions of the capital's other inhabitants.  But 25K arriving in a city of only ~100K (excluding student population)?  That's a huge difference.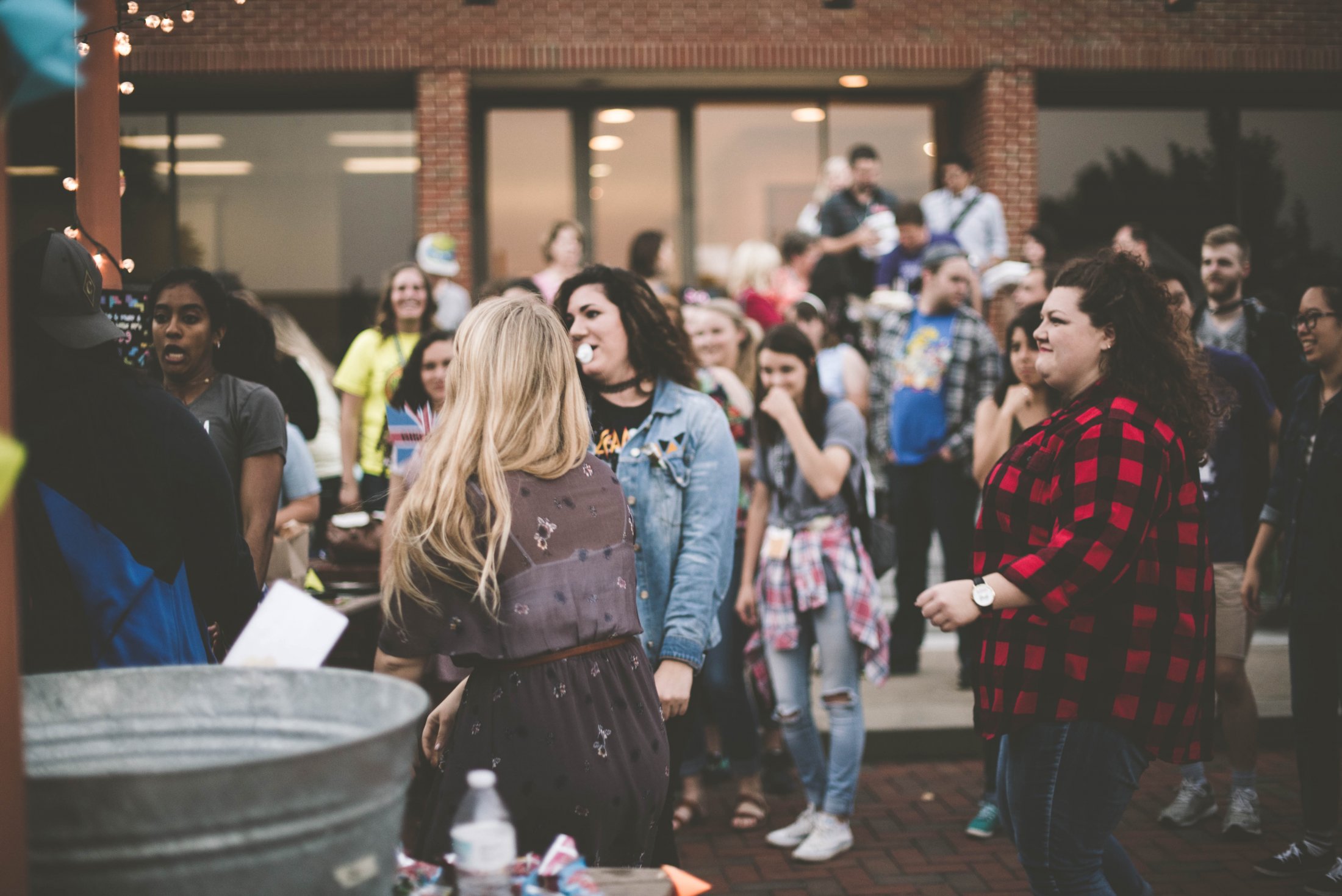 Also, most universities have a distinct campus, largely self-contained and built separately from the rest of the city.  Not so in Cambridge.  Here the city centre is an intertwined mess of various old colleges, university departments, shops, restaurants and public spaces.  So the influx of students is concentrated in the most obvious areas of the city centre, making them hard to miss.
And that city centre is the compact city centre of a medieval market town.  No wide boulevards here, and the narrow street plan devised centuries before the invention of the car can be easily swarmed by crowds of pedestrians and cyclists alike.  And when students first arrive here as Freshers, they do tend to move around in large groups.
Freshers' Fair
The University does its best to help new arrivals settle in as quickly as possible.  But in truth this is something that just takes time.  Many arrive as teenagers who have never lived away from home before.  And it is doubtful that this year's crop will have been able to take a gap year to travel the world. So to say that they need a period of adjustment to find their feet is quite the understatement.
One of the ways the University helps with this is by organising Freshers' Week.  A week's worth of events, fairs and group meetings designed to introduce Freshers to as many different aspects of Cambridge life as possible.  On the principle that everyone should be able to find something that interests them.
At the heart of this is the Freshers' Fair, taking place on Tuesday 5th and Wednesday 6th of October on Parker's Piece.  Unlike last year, it will once again be a live event with actual people and real physical stalls!  Strange the things we get excited over these days.  Every student society, interest group and hobby club of note sets up a stall.  As do various city businesses unaffiliated with the University yet still an important part of Cambridge life.  Such as the Varsity Hotel.
We do our best to showcase our services to students, with membership of the Glassworks Spa and Gym of particular interest.  Yet we also appreciate that the hotel itself will be of far more interest to new students' parents.  And both our Six Panoramic Restaurant and River Bar Steakhouse likely most interesting to students when their parents are in town to pay the bill.  Funny how that tends to work out…