---
World Gin Day
Saturday June 9th is World Gin Day. We at the Varsity Hotel Cambridge love our Gin. So much so that our regular selection of thirty or so Gins never seems like enough. Time to think bigger!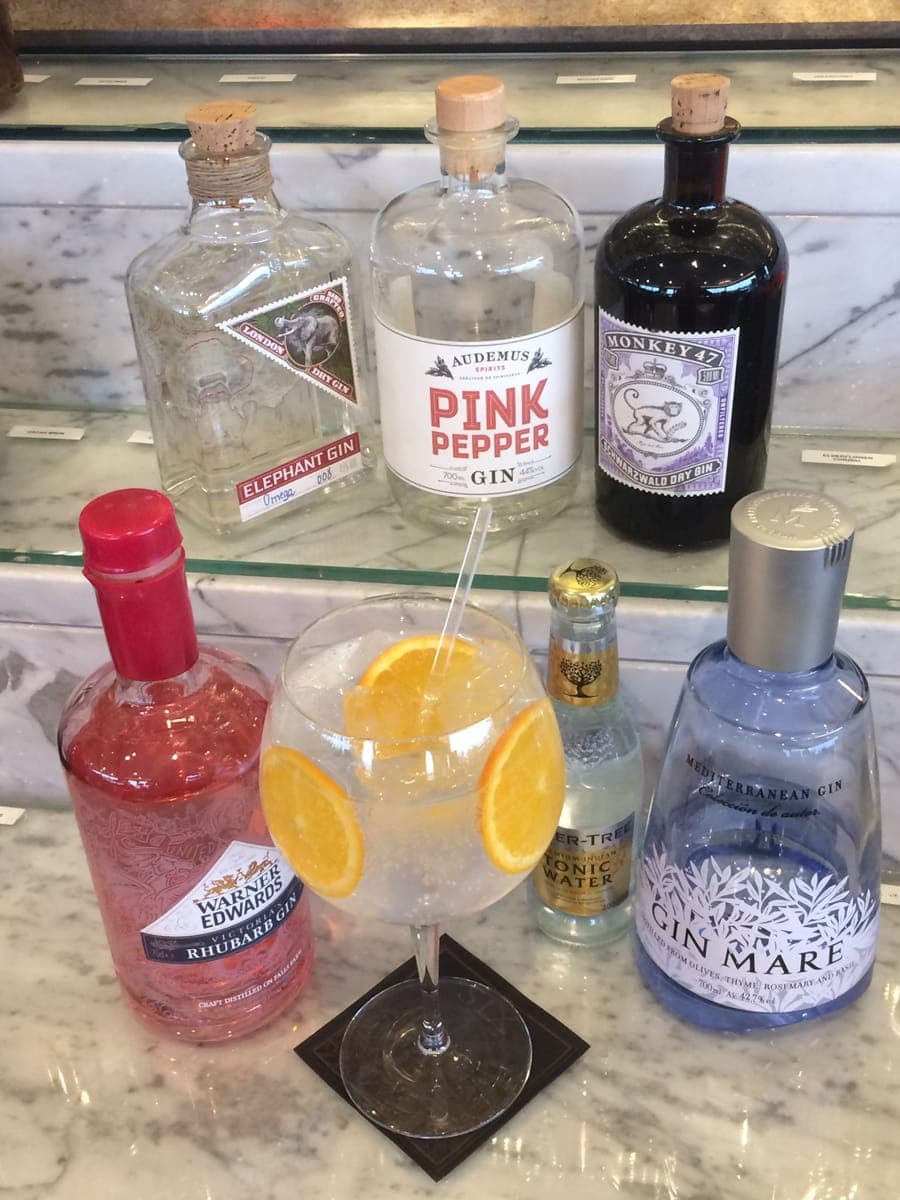 If ever a spirit deserved an international day of celebration, then surely it is Gin. Once derided as Mother's Ruin, Gin is certainly enjoying a renaissance. With interesting new Gins being released onto the market all the time. Bringing with them fascinating flavour combinations and striking backgrounds.
Some of these take the basic concept of a London Dry Gin and elevate it to new levels. Like Monkey 47, the legendary Gin from the Black Forest region of Bavaria. Or Elephant Gin, which integrates novel botanicals from Africa and donates 15% of their profits to the conservation of African elephants and other wildlife.
Others stretch the definition of Gin to create wonderfully tasty flavoured Gins, with only the barest hint of juniper. These include the spicy Pink Peppercorn Gin. The floral, Mediterranean inspired Gin Mare, infused with olives, basil, rosemary and thyme. And the relatively new standout bestseller – Victoria's Rhubarb Gin.
All of these Gins are standardly available in our Six Panoramic Bar. Along with a few friends…
Gin-Infused Afternoon Tea
But we really wanted to do something different, special and deliberately quirky to truly honour this international celebration of this most peculiar spirit. So on Wednesday June 6th we are putting together a unique Gin-Infused Afternoon Tea experience.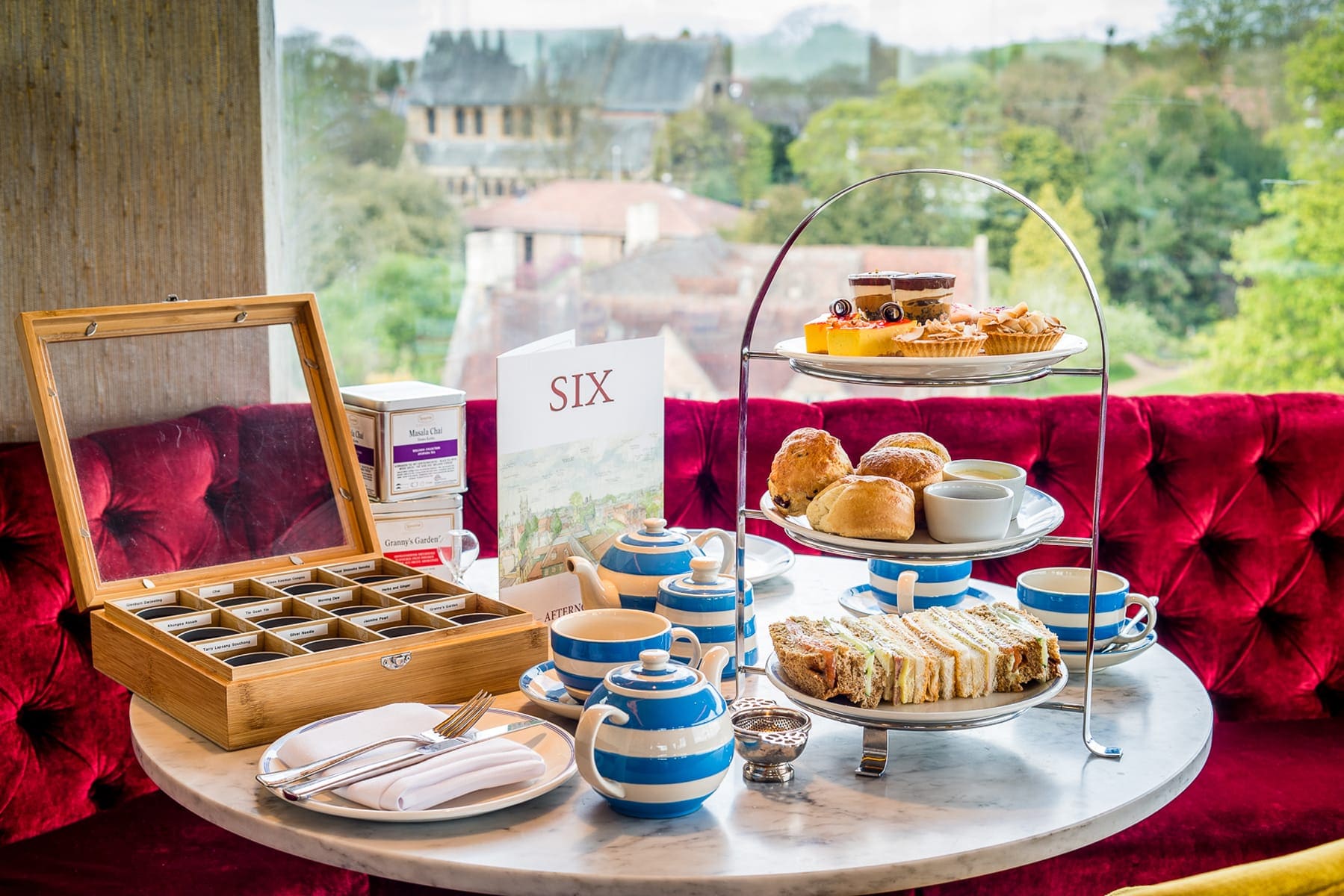 We're very proud of our much loved regular Afternoon Tea. But to pull this special event off we needed to collaborate with true masters of the art of infusing alcohol into pastries. So, with the assistance of the award winning baker Fiona McDuff from Fiona Pâtissière, we have produced an array of Gin-infused pastries and jams to complement our home made finger sandwiches and scones.
These will be served with your choice of a trio of Gin-and-Tea based cocktails created for the occasion by our master mixologists.
As this is a single day event, places will be limited. So book now on 01223 306030 to avoid disappointment.
Brace the January cold and head on over to the Institute of Astronomy for a night of stargazing and brushing up on your astronomical knowledge. Experience the stars at one of the public open evenings through the historical Northumberland and Thorrowgood telescopes, as well as on modern telescopes which are set up on the lawn. The public open nights are being run every Wednesday evening all the way through to March. But beware – The telescopes are only set up on clear evenings, so don't expect to see the stars on a foggy night.