---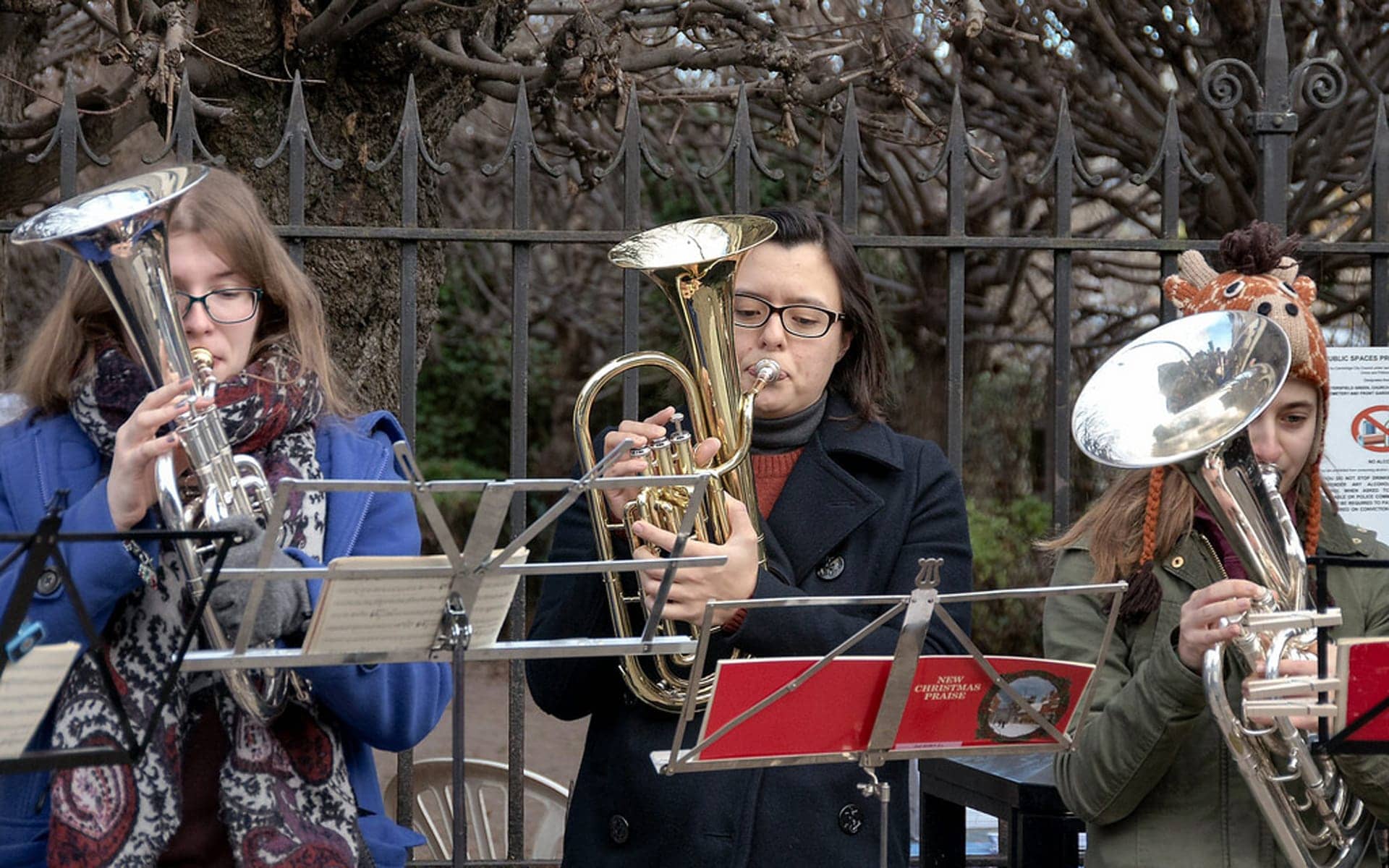 As is tradition, the Mill Road Winter Fair takes place on the first Saturday of December, this year being the 2nd, from 10:30am to 16:30pm. The fair, which is renowned for its special charm and atmosphere, is truly a phenomenon which has to be seen to be believed. Mill Road is closed from East Road to Coleridge Road – with thousands of people calmly flowing up and down the road. The atmosphere of the winter fair has been known to attract over 10,000 people. Once the day is done, visit us at the Varsity Hotel's rooftop bar in Cambridge city centre for some post fair drinks.
The Winter Fair is a celebration of the Mill Road community as well as the wider Cambridge area. As preparations for this year come to a close, excitement and anticipation begin to build as the 2nd December draws ever closer. The fair is an event organised, created and run by the people of Mill Road with almost everyone joining in and contributing towards the spirit of the day. People of all backgrounds join in; community groups, faith centres, businesses, entertainers, residents, visitors. Everyone gets involved.
The Focus Of The Fair:
Celebrate the diverse opportunities within Mill Road.
Highlight the richness of life in the area.
Encourage diversity of different groups and individuals of a wide variety of cultures.
Facilitate good will and raising money for charity.
Promote awareness of the individuals and groups who exhibit at the event.
Strengthen friendship and comradery amongst the Mill Road and wider Cambridge community.
There will be various street events at the Winter Fair. Ranging from a wide variety of groups including a meet and greet with a crew from the Cambridge Fire Station, free circus workshops, swing dancing, tai chi demonstrations and more.
Look Out For:
Cambridge Fire Station – From 10:30am, fire crews from the Cambridge Fire Station will pull their engine up and be collecting money for charity between Mill Road to Devonshire Road.
Free Circus Workshop – The Cambridge Community Circus will be running a free circus workshop and street show in Great Eastern Street Car Park between 12pm and 3.30pm.
Cambridge Swing Dancers will perform at 12.45pm outside Urban Larder.
Tai Chi Demonstrations – The Cambridge Taoist Tai Chi Society will give demonstrations at Petersfield, near the end of Mortimer Road.
Gospel Singing – The Greater Bibleway Gospel Choir will be performing at 10am at Ditchburn Gardens and again at 11am at Gwydir Street Car Park.
Visit Us After The Fair
After a day of enjoying the festivities, nothing beats sitting down with your friends for a nice fix of steak at Riverbar Steakhouse & Grill, as the Mill Road Winter Fair is fast approaching, ensure that you book ahead online or call 01223 30 70 30. Or why not enjoy a glass of wine or afternoon tea at Six Restaurant, our rooftop bar in Cambridge. Book online or call 01223 30 80 30.