---
Cambridge is a city with a truly astounding variety of architectural styles. Many of which are variants on a singular and unifying theme – the College Courts. The ideal way to view the College Courts is from above. And with summer once again approaching, one of the best viewing locations in the city is reopening – the Varsity Roof Terrace.
City of Architecture
Many great cities of the world are well known for their grand buildings and impressive edifices. But few if any are as compact and intimate as Cambridge. For this is no mighty metropolis, but a small market town surrounded by farmland and fens.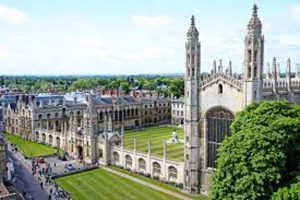 Yet Cambridge boasts an abundance of architectural gems. The highlight of which is indisputably the iconic King's College Chapel. Built in the Perpendicular Gothic style, the Chapel towers over much of the city both physically and by reputation.
Another, more varied highlight of Cambridge architecture is the system of College Courts. Squares of open ground surrounded on all four sides with buildings. The result is similar to the cloisters of a medieval monastery.
This basic plan has been revisited over and over again across the centuries, using whatever architectural style was considered "modern" at the time. The variation this has produced in such a small area is truly staggering: from sturdy Medieval to elegant Classical; Perpendicular Gothic to extravagant Baroque; and from sleek Regency stone to modern concrete.
From Above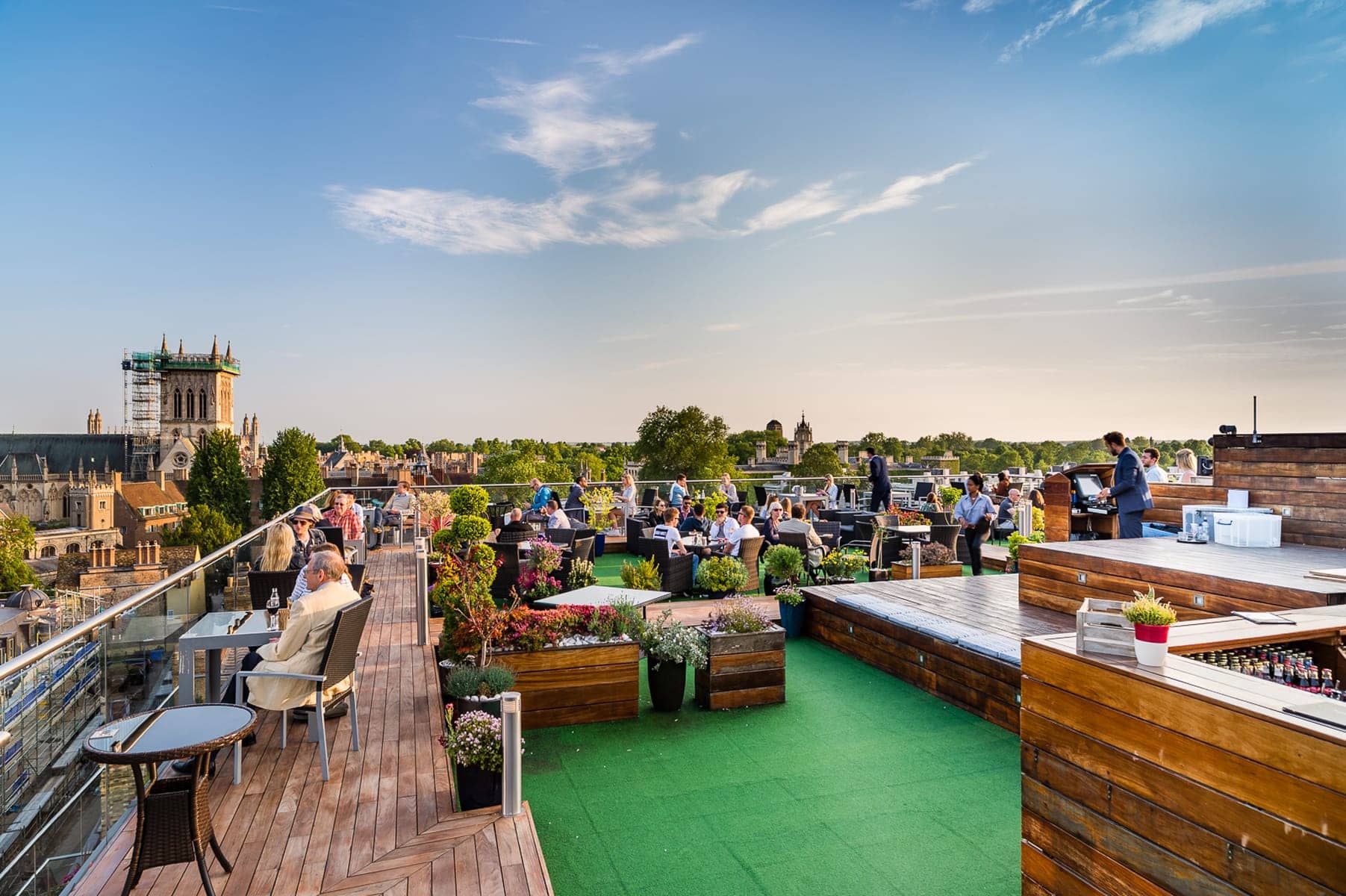 To truly appreciate most architecture, a little distance is required. But the only way to properly appreciate a closed square is from above. The Varsity Roof Terrace provides you with this opportunity – to gaze down upon these serene institutions of academia and appreciate them in all their glory.
As an open air venue, our Roof Terrace has been closed throughout the winter. Though we provide heaters and blankets, they proved no match for the Beast from the East. But now, as summer draws ever closer, the terrace will slowly come to life once again. Weather permitting of course – when the rains come, the Terrace closes. Though Six Bar one floor below will remain open.
Initially we will be open only during the weekends. But as the weeks roll by and the temperature increases this will expand. The Bar will reopen with a brand new cocktail menu. Visit our new Selfie Spot and share your selfies. Every month the best selfie wins a bottle of Prosecco! And by summer the BBQ will return by popular acclaim. Check here for current opening hours.
We hope to see you soon.