---
The powers that be have spoken and it is now official.  We're are reopening this month. This feels like it has been a long time coming, both for those of us who work at the Varsity Hotel Cambridge, and our loyal customers.  We've missed you.
There's Still Time
This year has definitely been the most peculiar in recent memory.  So it would seem even more peculiar if the weather weren't getting in on the fun too.  A week of heatwaves followed by a week of springtime storms, followed by who can guess?  Sounds like a stereotypical English summer.  But the summer is far from over, so while it lasts we invite you to join us in the clouds.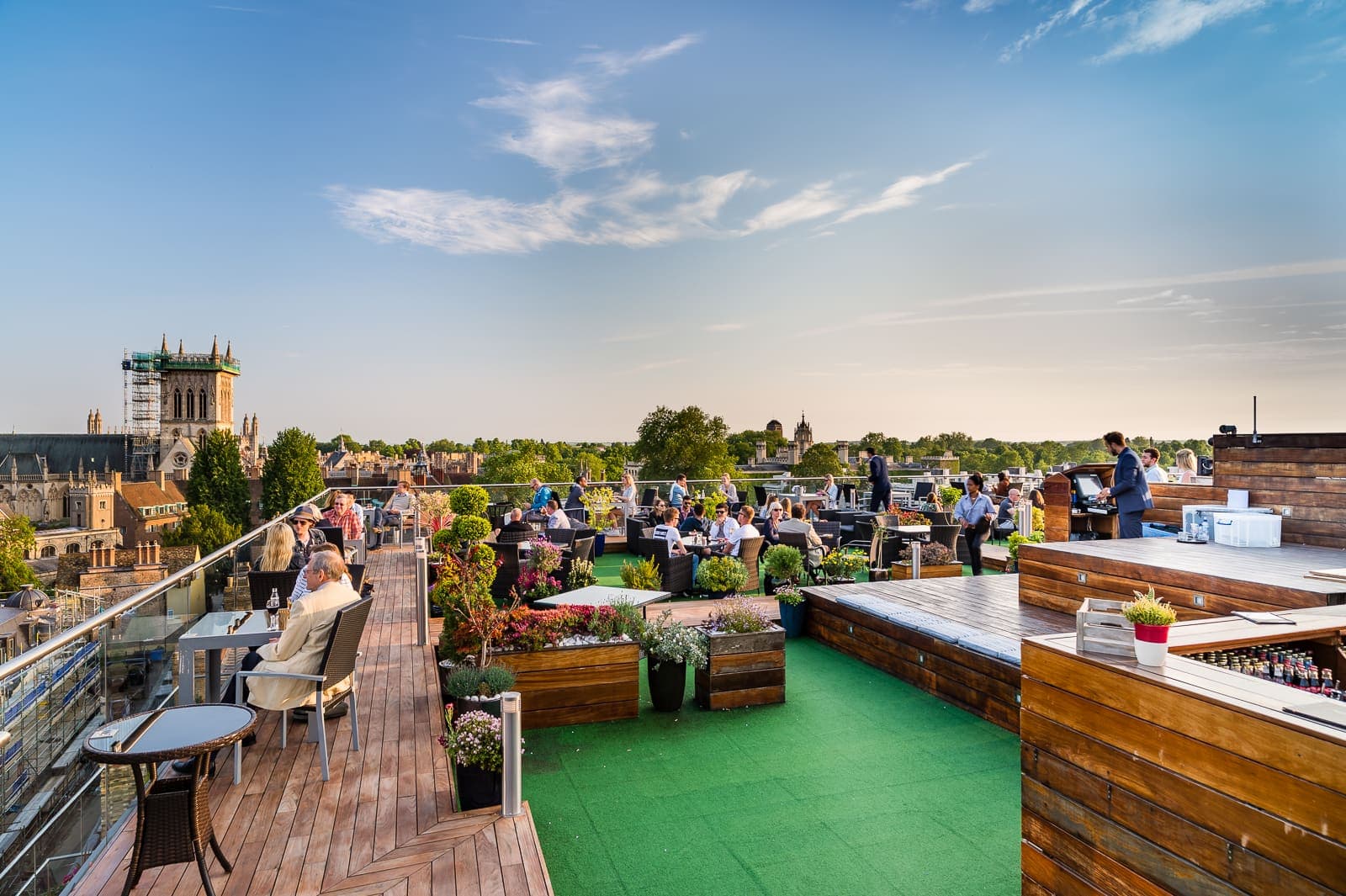 From Saturday July 4th we'll be reopening our Six Panoramic Restaurant, and our ever popular Roof Terrace and then on July 17th The Varsity Hotel. Naturally, due to the current need for social distancing we will not be operating at full capacity.  Instead, we are following the social distancing measures advised by the Government, and will continue to do so as the situation unfolds over time.  But a relaxed table service of fine food or delicious cocktails with amazing views is preferable to a crowded bar in such times.
We've all had to cope with a great deal of stress and strain and disruption over the past few weeks and months.  It's not over yet.  But we can at least start the process of returning to normal.  And we at the Varsity Hotel stand ready to help you make this transition.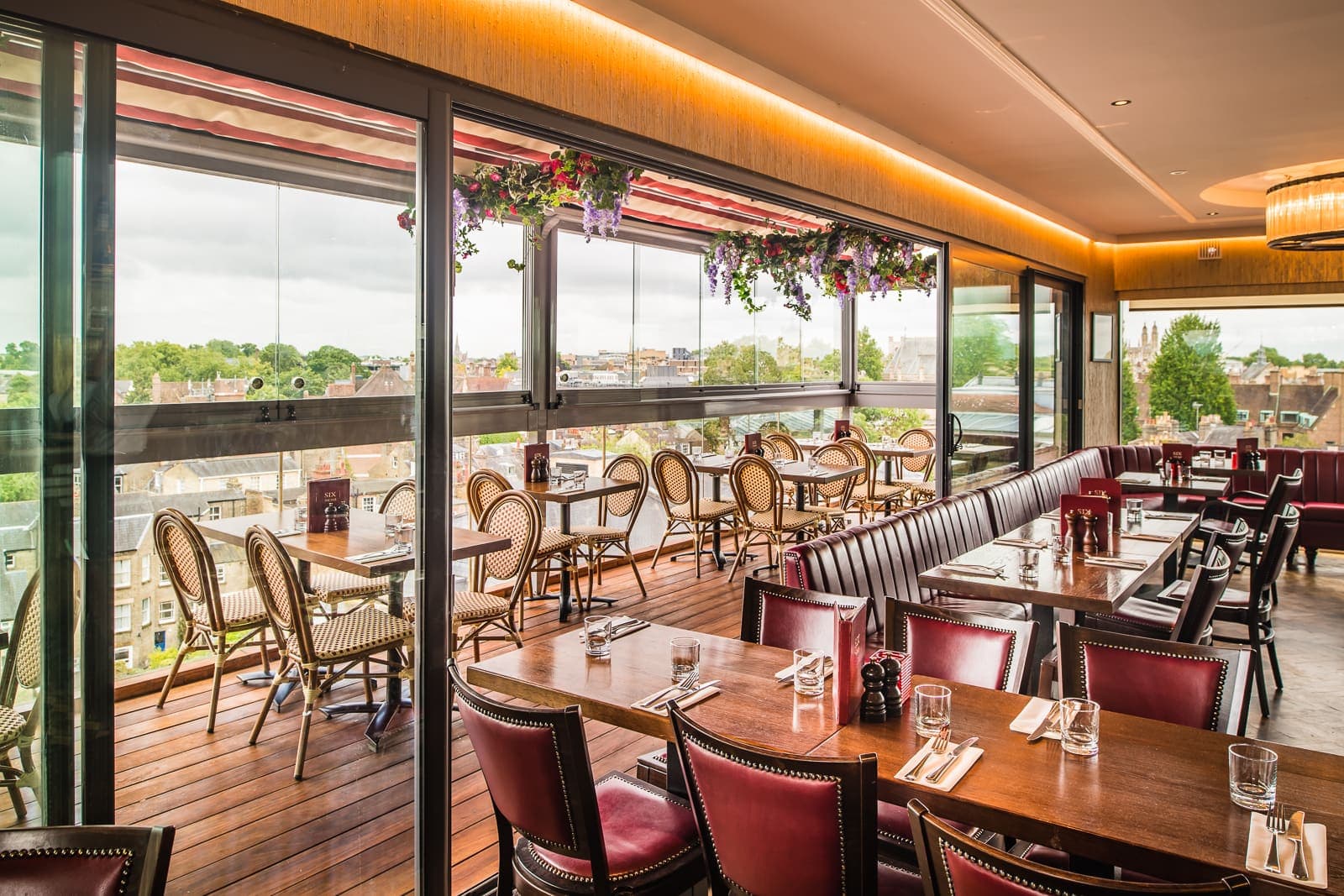 Partial Reopening
Of course, we're not yet able to resume the full range of services we typically offer.  Our Glassworks Gym and Spa is extremely popular for its Jacuzzi, sports massages and the range of fitness classes on offer to our members, to name but a few of our services.  These, and the main gym floor itself, will have to wait until the lockdown is brought down by another stage before we can open back up.
But there is no such restriction on our much loved River Bar Steakhouse.  Soon enough you'll be able to enjoy our amazing steaks with an exquisite bottle of wine once more.  Or perhaps a lobster, with a side of mac and cheese followed by a cheeky Nutella Martini.  Watch this space.
Whatever you love about us best, we'll soon be back for you.  Looking forward to seeing you then.