---
For most of us the summer heat is an excuse for lazy days spent at outdoor venues like our famous Rooftop Terrace.  Or perhaps a summer holiday to even warmer climes.  But for some it is instead a rare opportunity for outdoor sports like an open water Triathlon, which involves swimming in rivers.  Not something you'd want to try in November.
But there are a few coming up in the region in the near future.  All of which are within striking distance of the Varsity Hotel Cambridge.
I am Ironman
How are Triathlons like the Marvel Cinematic Universe?
When talking about either you simply cannot avoid the subject of Iron Man.
The non-MCU Iron Man origin story did not begin in the imagination of the late great Stan Lee.  But instead as a debate between professional and military athletes over which athletes were the fittest – swimmers, runners or cyclists.  All came up with good arguments to support themselves, but no firm conclusion could be drawn.
While your average Joe might shrug and move on, these elite athletes came up with a different plan.  To test the various competitors to the point of destruction and to see who wins.  So they combined three existing long distance endurance races in the three sports in Hawaii into one single event, the three stages to be raced consecutively during a single day.  They had a catchy slogan for it too:
Swim 2.4 miles!  Bike 112 miles! Run 26.2 miles!
Brag for the rest of your life.
As you might expect, only the most elite endurance athletes can even compete in this now annual event.  And just as in any good origin story the protagonists learned and grew and came to realise that no one discipline exceeded the others in terms of fitness, and all held value.  And soon enough the title of Ironman was no longer reserved for the winner.  But instead for all those who could complete the course within the allotted time.  For all those who can achieve this are practically superhuman anyway.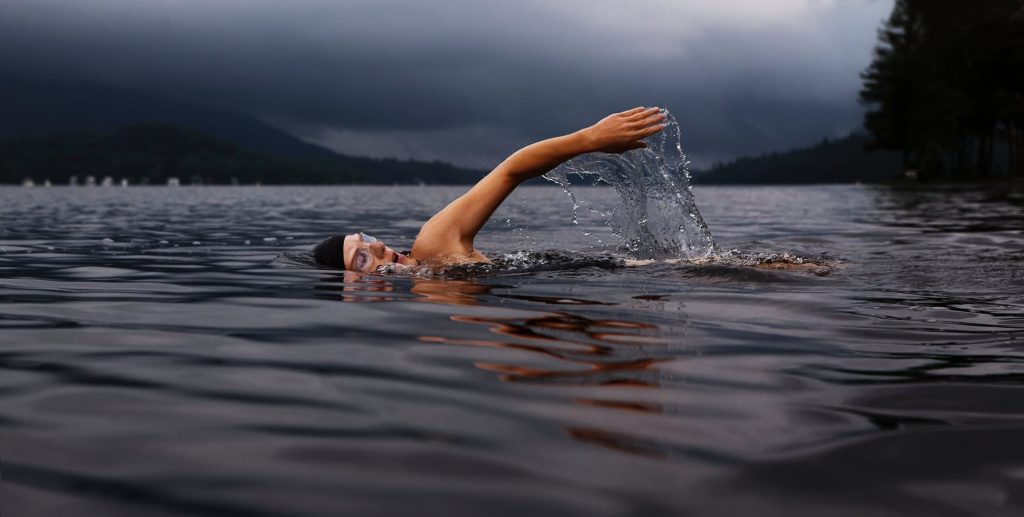 Local Triathlons
For us mere mortals with slightly more mundane superpowers this elite race is way beyond our capabilities.  But the Triathlon format of a combined swim/bike/run remains an excellent and demanding fitness challenge.  Simply by adjusting the distances involved to our own abilities and ambitions.
Over the next few weeks there are a number of Triathlons of variable distance coming up in the vicinity of Cambridge.  From the Ely Monster Triathlons on August 18th, which range from the deceptively named "middle distance" (half an Ironman) to the "standard" (~ ¼ Ironman).  All the way down to the Culford Triathlon in Bury St. Edmund's on August 11th – a mere 300m swim, 21K bike and 4K run.
However, if the idea of competing in an actual Triathlon (of any length) is only a distant fitness goal for you, then we're got you covered.  Our Glassworks Gym & Spa is an excellent place to get yourself back into shape.  As well as a fully equipped modern gym we run a number of fitness classes every week.  And if extra motivation is needed, our personal trainers are experts in inspiring, cajoling or outright bullying you into fitness.  Whatever works best for you…