---
Valentine's Day will soon be upon us once more.  That annual celebration of the human heart.  As one of the premier boutique hotels in Cambridge, we at the Varsity Hotel are happy to help make your Valentine's as special as possible.
A Valentine's Weekend
Since Valentine's Day is celebrated on the set date of February 14th, it moves around the week from year to year.  Sometimes this leads to the peculiar scenario of Valentine's falling on a Monday – which is just plain weird.  But this year we have the ideal situation of Valentine's coming on a Friday.  This makes for an extra special weekend.
Isn't that a perfect excuse for a weekend luxury break?  Away from all the cares of the world.  And as the Varsity is one of the top luxury hotels in Cambridge city centre, look no further.
Between our River Bar Steakhouse and Six Panoramic Restaurant, we have venues and menus to cover many tastes.  From a romantic evening meal with exquisite cocktails to a hearty brunch the morning after.  Plus, of course, all hotel guests have full access to the Glassworks Spa.  What better way to relax than a massage in Cambridge?  Take it easy; relax in luxury.  And celebrate the human heart.
Matters of the Heart
To say that the human heart is complicated is a huge understatement.  Not just books have been written about it, but entire libraries.  And the subtle interplay of love and other emotions has been the driving force of human culture since before history began.  In fact, most of our literature, our art, song and dance comes from the human heart, and speaks to it.
But caught up in metaphor it's easy to forget that the human heart isn't really the source of our emotions.  It is instead a complicated blood pump which keeps us alive.  Problems with the human heart don't really cause deep emotional pain and anguish – they can be fatal.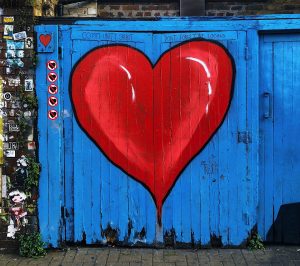 In appreciation of this very important difference, we've chosen this Valentine's to show our support for the British Heart Foundation.  In our Six Panoramic Restaurant we will be offering a magnificent Chateaubriand for two to share for £59.50.  Of which, £10 per Chateaubriand will be donated directly to the British Heart Foundation.
So at the Varsity this Valentine's Day we invite you to take care of your heart.  Both ways.