---
As we come out of a quiet January things are about to heat up – for Valentine's Day will soon be upon us once more.  As one of the premier boutique hotels in Cambridge, we at the Varsity Hotel are happy to help make your Valentine's as special as possible.
A Valentine's Weekend
Since Valentine's Day is celebrated on the set date of February 14th, it moves around the week from year to year.  And this year we've got the very peculiar scenario of Valentine's Day falling on what is undoubtedly the least romantic day of every week – Monday.
But all that means is that close to the weekend.  Which seems like a wonderful excuse to make a long weekend out of it!  And after the past few months, who couldn't use a long weekend luxury break at one of the best hotels in Cambridge?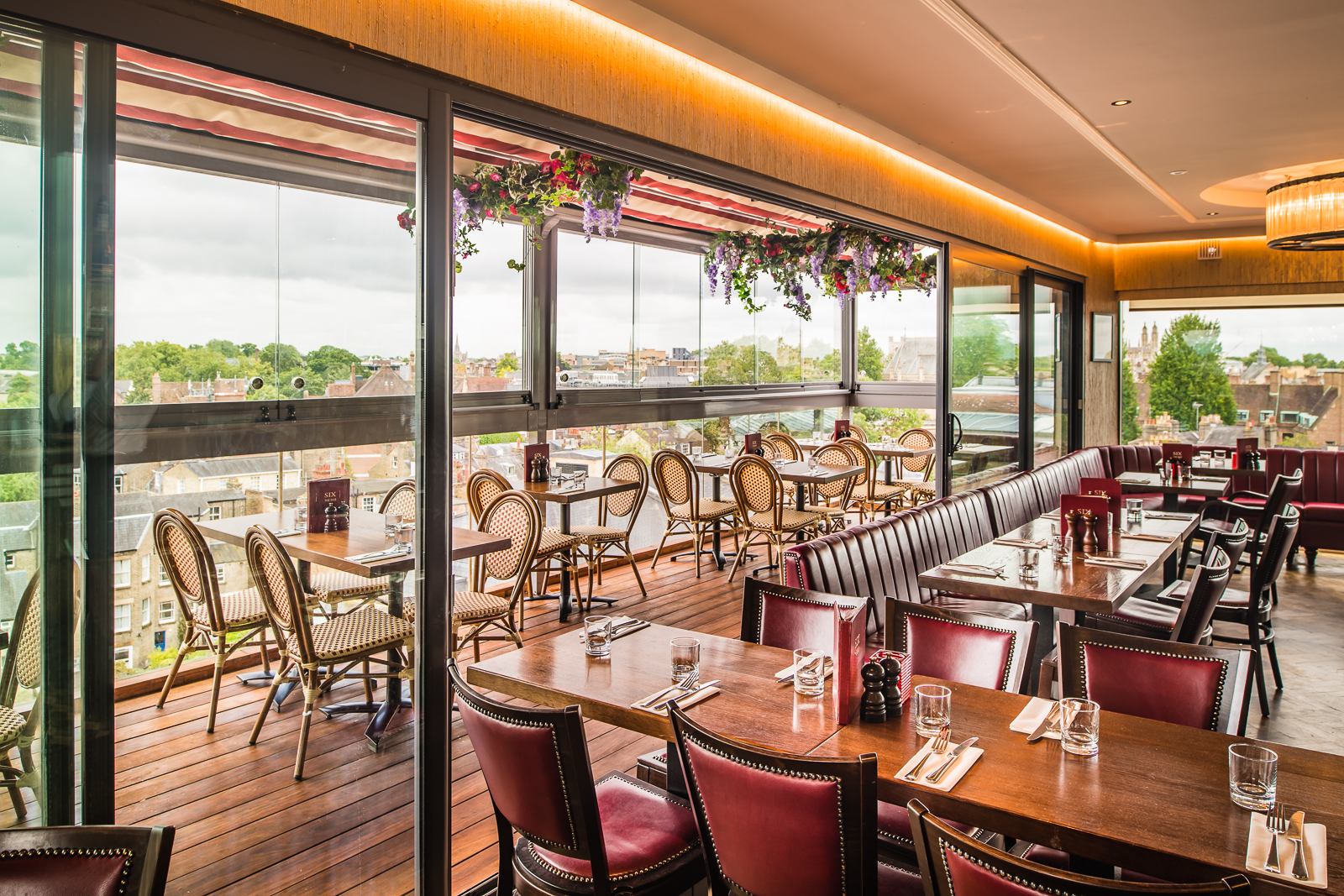 Between our River Bar Steakhouse and Six Panoramic Restaurant, we have venues and menus to cover many tastes.  From a romantic evening meal with exquisite cocktails to a hearty breakfast the morning after.  Plus, of course, all hotel guests have full access to the Glassworks Spa.  What better way to relax than a massage in Cambridge?  Take it easy; relax in luxury.  We've got this.
Going Old School
Every year we try to do something different, something unique.  Something to show that special person in our lives just how much they matter to us.  So it is surely the irony of all ironies that for this year, that truly special thing we've all been craving for so long…is merely a return to normality!
That's right.  We all feel it.  The past couple of years have been…a little more turbulent than most of us would have preferred.  Less predictable than we might have chosen.  And after any period of uncertainty we all naturally crave that sense of normality and stability.  What once felt boring and old now feels comforting and warm.
The delicious irony is not lost on us here at the Varsity Hotel.  So for the coming Valentine's Day weekend we've decided to go old school for a change.  In both our River Bar Steakhouse and our Six Panoramic Restaurant we'll be offering sumptuous three course set menus for your dining pleasure.
But this year our aim is not to push the boat out with a wild reimagining of familiar foods to detonate your tastebuds.  But instead to roll out the old classics with the quality and attention to detail you have come to expect from us.  Comfort food for the soul.
We hope you'll join us over this Valentine's Day weekend.